Episodes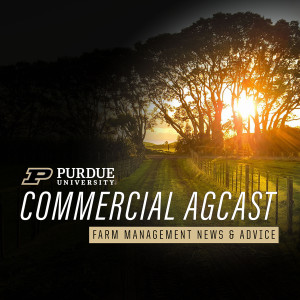 Wednesday Nov 23, 2022
Wednesday Nov 23, 2022
For many crop and livestock producers, 2021 and 2022 were both strong net farm income years making tax planning strategies important. Purdue agricultural economists Brady Brewer and Michael Langemeier discuss strategies that will help reduce tax liabilities while also maintaining working capital. Strategies to consider include deferring income, prepaying expenses, retirement plan contributions, bunching itemized contributions, or hiring your children all of which won't drain your farm's working capital as much as using accelerated depreciation. Preserving working capital for family living and principal payments may be necessary for 2023 if higher breakeven prices and lower cash flows hold true to current 2023 projections. Slides from the discussion can be found at https://purdue.ag/3XuIx4D.
If you are enjoying the podcast, tweet us using#PurdueCommercialAgCast. 
Podcast provided by Purdue University's Center for Commercial Agriculture. For more farm information and news visit us at http://purdue.edu/commercialag.